Laser Spectrometer
Customized IR Laser Systems
Laser spectroscopy can be an interesting alternative to FTIR spectroscopy. In particular if only one or two component needs to be measured with a low detection limit (below a fraction of ppm) is needed. Arcoptix is specialized in the realisation and fabrication of laser spectrometer systems that permits to address such high demanding appliations. Often the systems needs to be customized to specific applications. Contact one of our IR Laser experts for more information.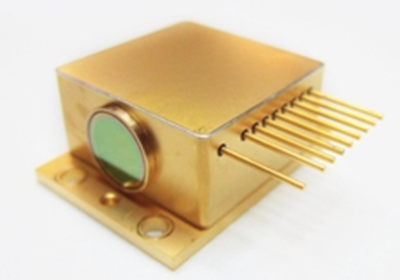 ARCoptix is capable to make a full working customized product based on IR Lasers produced by our partners (as shown in the picture).
Systems mostely consit of 1-3 IR lasers that are tuned exactely on the absorption lines of the components that need to be measured, infrared detectors, optics (mirrors, leses, fiber,..), Control electronics and software. Depnding of the application the system can be combined with other type of detectors like FTIR, electrochemical,..
Advantages of a spectroscopic Laser system:
Limitations of a spectroscopic laser system:
High sensitivity, low detection limit (ppb)
Remote measurement (hunderds meters of space)
Mesurement speed (thousends of mesurements per sec.)
High selectivity (No interference with other substancies)
Compact and robust solutions (portable solutions)
Limited to only a very few components 1 or 2. In case neeeds to be combined with other technologies.
limited to narrow wavelength ranges
No universal solution (dedicated lasers required).