FTIR Spectrometer
Fibered Fourier-Transform Infrared Spectrometer (FTIR)
The FT-IR "Rocket" is a robust and small-footprint FTIR spectrometer. The FTIR Rocket can be used in a fiber connected version or a free space version. The device is very useful for IR measurements that needs fiber coupling or any other special arrangements like for IR light source characterization.
FT-IR "Rocket" offers high resolution and sensitivity thanks to its thermoelectrically cooled MCT (Mercury-Cadmium-Telluride) detector. Its permanentely aligned interferometer and its solid-state reference laser ensure the highest performance at every scan. The system has a good stability in both wavelength and intensity scales, which amkes it an ideal tool for highly reproducible chemiometrical analysis. The FT-MIR and FT-IR are also used by many of our customers for characterization of infrared lasers. Also Pulsed lasers with repetition rates above 10KHz can be measured.
Standard models of the FTIR-Rocket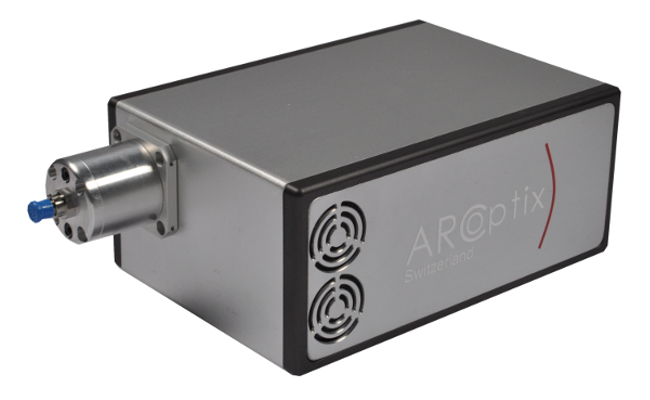 FT-MIR Rocket 2-6μm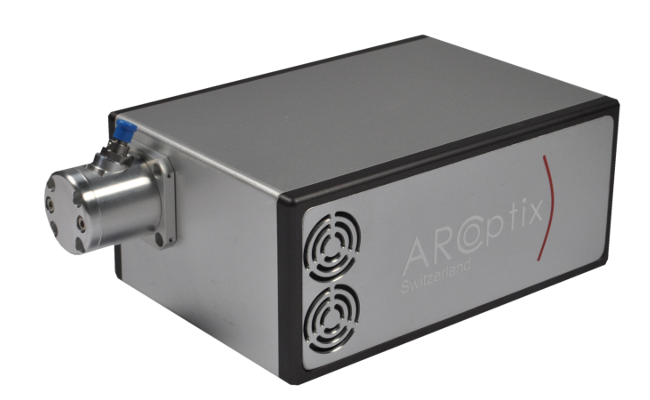 FT-IR Rocket 2-12μm
The FT Rocket infrared spectrometer is proposed in 2 standard versions: The FT-MIR 2 - 6μm, FT-MIR 1.5 - 8.5μm and the FT-IR 2 - 12μm. Both offer a resolution of 8cm-1, 4cm-1 or down to 2 cm-1. The main differences lie in the beamsplitter material (CaF2 or ZnSe) and the sensitivity of the detector: the narrower band 2-6μm detector has a much better sensitivity. On request we can fit the detector to your needs.
Compact (world Smallest FTIR)
High resolution 4cm-1 optionally up to 0.5 cm-1
Peltier cooled MCT detector
3 spectral ranges: 5000-1700cm-1 (2-6μm), 6700-1200cm-1 (1.5 - 8.5μm) or 5000-830 cm-1 (2.5-12μm)
USB connectivity
Cost effective